Study Locations
Training locations nationwide
Train with breakthru College
Training community sector employees of the future.
breakthru College offers a variety of training options for both existing community service sector employees and new entrants into the sector. Our flexible course options available (face to face, blended and online delivery) are designed with our industry in mind, supporting existing workers to upskill with the flexibility to continue their regular shifts. Our face to face and blended delivery programs are developed to provide new sector entrants the knowledge, skills, and exposure required to be job-ready for employment opportunities in the community services sector.
As an active NDIS service provider and employer in this sector for over 25 years, breakthru understands the local workforce needs in Australia and the skills and training required for new entrants to be prepared and employable in our sector.
Training locations for our disability, aged care & mental health courses are available upon request. Please speak to our friendly training team for more information.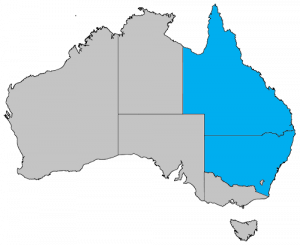 Government Funded Locations
New South Wales
Southern Highlands
Far West & Orana
Riverina
Newcastle
Richmond/Tweed
Sydney
Queensland
All other states & territories
Victoria
Australian Capital Territory
Western Australia
South Australia
Northern Territory
Tasmania