Support People To Improve Their Mental Health
Having good mental health is important in every aspect of our lives. Mental health affects our functioning, productivity, how we contribute to society, and our overall wellbeing, so it's a key aspect of our lives that shouldn't be ignored. Maintaining good mental health isn't just crucial for our own wellbeing, though— it also plays into our roles in our families, friendship groups, and the wider community.
Peoples' mental health can be negatively impacted by a variety of factors, including trauma and medical conditions. In Australia, there is an array of services designed to support people who require evidence-based care and support to better their mental health.
If you're looking for a rewarding career and a multifaceted experience that could help countless people across the country, a career in mental health may be just what you've been searching for. Our courses here at breakthru College can offer you qualifications that allow you to work in various roles in many different areas such as community based non-government organisations, respite care, rehabilitation programs, and home-based outreach programs. With the knowledge and experience that a mental health course from breakthru College can offer you, you could be well on your way to a lifelong career that will benefit both you and your community as a whole.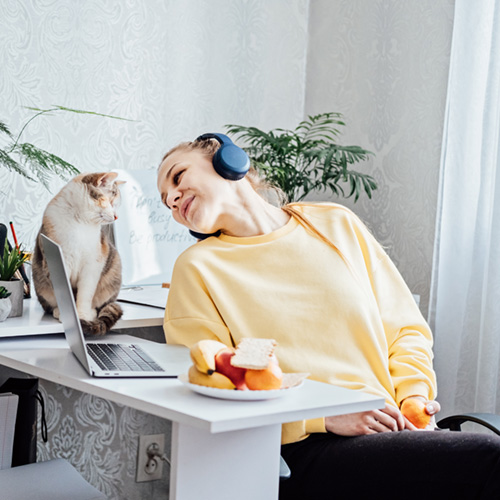 Mental Health Training with breakthru College
A career in mental health support is a great option for compassionate and empathetic people who want to make a significant difference in people's lives and the community. The courses at breakthru College will assist you in developing the necessary knowledge and skills to enter this field and begin a rewarding career.
The mental health field is much more varied than it may appear, so there are many paths you can follow depending on your career goals. Whether you're hoping to work in a clinical setting, residential services, or in home-based outreach, there's a course tailored to where you want to be.
Whichever course you take, it will teach you practical skills and all you'll need to know to get the qualification you're aiming for. And while the duration of each course depends on the qualification type, students are always well-supported by our knowledgeable workers and trainers, so you can rest assured you're learning from the best.
You'll also be given the opportunity to gain experience through work placements, where you'll work with those in the community to get a real feel for the difference you'll be making. As for how you study, that's up to you! You have the option to study in-person or online, as we understand how important flexibility is to us all.
Our Mental Health Courses
The nationally recognised courses offered by breakthru College will provide the foundational knowledge and practical experience that you need for a successful career in the mental health sector. The courses are as helpful and practical as they are interesting and eye-opening, giving you valuable insight into the career you're about to enter into. 
For more specific details regarding unit and entry requirements and delivery mode options for all our courses, please follow the links. 
Available courses include:
CHC43315:
Certificate IV in Mental Health 
This course is suitable as an introduction to the mental health sector and allows for mental health care work in a variety of community contexts such as residential services, clinical settings, and employment programs.  
Course duration:
Work placement:
Metal Health job prospects include: 
Mental health worker.

Mental health outreach worker.

Community rehabilitation and support worker.

Mental health intake officer.
CHC43515:
Certificate IV in Mental Health Peer Work
This course is suitable for workers in mental health services with lived experience of mental health issues as a carer or consumer. Workers support consumer or carer peers in a variety of contexts such as government, community-managed, public, and private services.
 Course duration:
 Work placement:
 Mental Health job prospects include:
Health peer worker

Youth peer worker

Peer mentor

Peer support worker

Carer
Our Mental Health Course Locations
Breakthru College offer mental health courses at locations across New South Wales and Queensland. Discover our locations where we periodically offer mental health courses in person. You can contact us to find out when the next mental health certification course will be starting near you.
Available course locations include:
Mental Health in Australia
It is estimated that almost half of all Australian adults—  approximately 7.3 million people— will experience poor mental health at some stage in their life. This can make life much more difficult than it needs to be and can result in situations such as family problems, job loss, self-harm, homelessness, and physical health complications.  
It's clear that mental health services are in high demand. With the number of Australians needing mental health support and just over 62,000 mental health workers registered in Australia in 2020, we currently don't have anywhere near the number of mental health care workers that we need. The good news is that you can be a part of the change and play a role in helping people better their lives from the inside out. Australia as a whole is looking for compassionate, dedicated people to work in the mental health sector, and here at breakthru College we're proud to offer this opportunity.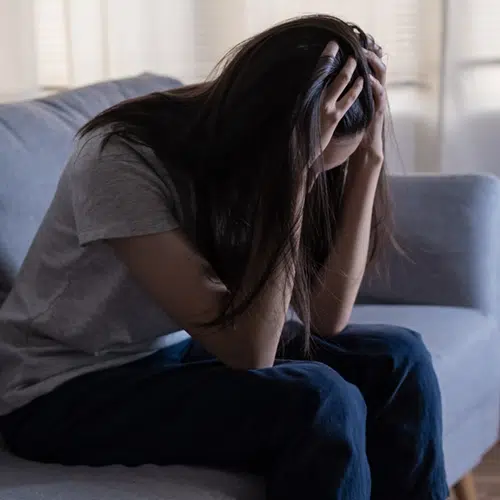 Your Mental Health Training Questions Answered
How long is a mental health training course in Australia?
Depending on which qualification you're interested in, course length can vary. Most take 12 months, depending on whether you choose to study in-person or online.
How much does it cost to study mental health in Australia?
Subsidised training is available for eligible students for all breakthru College courses. These include the Skills Assure Funding (QLD) and the Smart & Skilled Funding (NSW). Where funding is not available, we offer payment plan options including weekly, fortnightly, or monthly payment plans.
Please contact breakthru College for specific course fees.
What is the difference between Certificate IV in Mental Health and Certificate IV in Mental Health Peer Work?
Both qualifications are suitable for roles within the mental health sector. Certificate IV in Mental Health allows workers to care for people in need of mental health support. Certificate IV in Mental Health Peer Work differs as it allows workers to support consumer or carer peers in the workplace and various mental health services.
Do the courses include practical experience in mental health support?
Our courses offer great real-life opportunities to help you gain confidence, competence, and necessary skills while you also learn in the classroom. These practical experiences are fully supported by highly experienced workers and trainers.
What education pathways can these courses be included in?
Completing one of breakthru College's courses can allow you to undertake further study, such as a diploma or bachelor-level qualification.
Can I get recognition of prior learning (RPL)?
If you have undertaken prior learning, you may be eligible for credit. Please contact breakthru College for more personalised advice.
Is mental health support a good career path?
Supporting people who require care regarding their mental health, and/or carer or consumer peers in mental health settings is a highly rewarding, valued, and beneficial career. Due to the importance of mental health and the high demand for care due to significant levels of mental health issues, support workers are much needed, providing good job security.
What career opportunities can arise from completing the mental health courses at breakthru College?
Once you successfully complete our mental health courses, you'll be equipped to enter the mental health services industry. Employment opportunities can range from working as a mental health support worker, mental health social worker, or contributing in community services or non-government organisations. These roles often involve providing care in community contexts or clinical settings, aiding people facing mental health issues. 
Does breakthru College offer online mental health courses?
Yes, breakthru College is a registered training organisation that offers online mental health courses. This flexibility allows you to study at your own pace from any location and provides an alternative for those who prefer not to study in traditional, centre-based programs. 
What skills and knowledge will I gain from the Certificate IV in Mental Health course?
Our Certificate IV in Mental Health equips you with the skills to work effectively with individuals experiencing mental illness. You will learn to deliver services in various community and residential settings, understanding how to provide self-directed recovery relationships and utilise trauma-informed care practices. 
How can the mental health courses at breakthru College support my career change into the mental health sector?
Our mental health courses are designed to equip you with the theoretical knowledge and practical experience needed for a career in the mental health sector. You will learn about various mental health issues, rehabilitation programs, and prevention strategies. With practical industry placement opportunities, you will also gain hands-on experience in delivering training and support to diverse people facing mental health challenges. 
How do the mental health courses at breakthru College prepare students to handle crisis situations?
We incorporate strategies for handling crisis situations into our mental health courses curriculum. Our courses teach you to promote social and physical wellbeing among individuals dealing with mental health issues, including those with co-existing mental health and psychiatric disability. 
What kind of support is provided to online mental health course students at breakthru College?
We pride ourselves on cultivating communities of like-minded learners. Our experienced educators and industry leaders provide ongoing support to our online students. From understanding course content to addressing individual circumstances, we're here to help you through your educational journey. 
What are the entry requirements for mental health courses at breakthru College?
The entry requirements for our mental health courses vary depending on the specific course. We recommend potential students to check the course descriptions on our website or contact our career advice team for specific details. 
What types of financial assistance are available for students enrolled in mental health courses at breakthru College?
We aim to make education accessible to all eligible students. Depending on the course and your circumstances, various options may be available, including free TAFE course spots, payment plans, and other services to assist with tuition fees. Please contact our team for further information tailored to your situation. 
How do the mental health courses at breakthru College support self-advocacy in the mental health sector?
Our courses aim to empower students to become informed and engaged professionals. You will learn about self-advocacy within the mental health sector, understanding how to use your voice and influence to improve mental health services and support for individuals dealing with mental health issues. 
What does the work placement component of the mental health courses at breakthru College involve?
Work placements are an integral part of our mental health courses. This experience gives you the opportunity to apply the theoretical knowledge gained during your study in real-life settings. You'll work under supervision in a care network or mental health service, enabling you to gain firsthand industry experience before you graduate.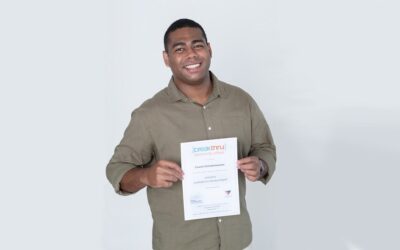 Moving from his home in Fiji to Australia in 2019, Charlie had big dreams to study and start his career as a nurse. But when Charlie finally arrived on Australian soil, his circumstances quickly began to change. After preparing himself to apply for a Bachelor of...
read more